How To Become A Hypnotherapist
If you would like to provide a service in helping people and take a training course in hypnotherapy then you can. If you follow this article closely you will see that it is not so hard, but very possible. You do not especially need a University degree. Therefore, it is completely achievable if you're willing to put the time and dedication in.

The important thing is that if you are considering learning hypnotherapy as a trade, then you can. You can start tomorrow if you like. I will explain to you what the job entails in this article. I have done all the research for you and got together a few helpful facts to make the whole idea less daunting. So enjoy the read and don't wait another minute if you're thinking about becoming a hypnotherapist — when you can be one today!
What Is Hypnotherapy?
First of all, to become a Hypnotherapist we need to know what the job entails. Hypnotherapy, as the word reads, is a form of therapy that involves putting someone into a meditated sleep. As the Ancient Greeks once called it a 'Hypnos' (sleep-like) state. It is believed that when people are in this trance-like sleep they are not completely asleep.
They are in what can only be referred to as a 'hypnotic' state. This is a little deceiving because we do in fact, have a much more heightened concentration and are open to receiving and listening to information more closely. This is because you are no longer aware of your everyday conscious thoughts or background noise that goes on around us. In order to talk people into a 'hypnotic' state it takes specific imagery and verbal cues pronounced repeatedly using a tone of voice that relaxes that person to sleep.
When that person is in a state of hypnosis it is time to address the problems and issues they have stored in their subconscious that are overwhelming them to a state of self-destruction. If you have ever become overwhelmed with negative thoughts of the past, present or future — you can understand just how destructive these thoughts can be. We are unable to control our nerves or certain behaviors that we use as an escape. This may include drinking and eating habits, even smoking or biting our nails. Then, our feelings of anxiety and stress may also become affected.
There are numerous ways that stress and trauma can affect us and destroy us if we let it.
This is where a hypnotherapist will step in and use their skilled training of perception to treat that person's problems. They will address the traumatic thoughts and habits in the right way, imposing a new way of thinking. One that leads them away from that negative way of thinking.
What Do You Need To Become A Hypnotherapist?
You will be pleased to know that there is little stopping you from learning to become a hypnotherapist quickly and efficiently. It is not necessary to study Hypnotherapy at University level. This could take up to 3-4 years and is expensive in tuition costs.
In fact, you don't need any previous qualifications at all. It is easier than you think to get fully certified to be a qualified Hypnotherapist. There are some great cost-effective courses you can take at learning centers or online that take very little time. If you put in the hard work and sacrifice the time, you can obtain a hypnotherapy degree in just a few months.
Apart from learning the course you should also keep in mind that a hypnotherapist is someone that chooses to help people overcome mental health issues. Therefore, you have to be prepared to deal with people in the right way. You have to be a people's person and learn to be empathetic, but at the same time neutral to people's problems to be able to perform hypnosis properly. This is a character trait that isn't necessarily learnt but rests within.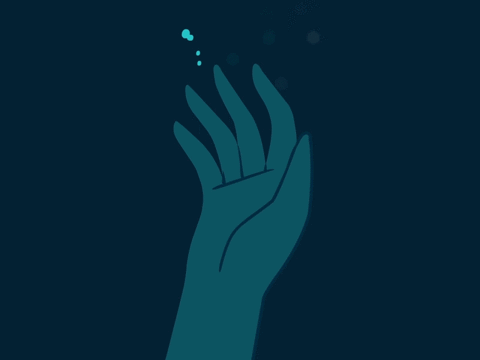 So, you must consider this before you go any further and spend time in courses in Hypnotherapy because you may find this profession is not for you. You need to want to become a Hypnotherapist.
How To Become A Hypnotherapist
Now if you're ready to start the training to be a hypnotherapist, you should not waste another day thinking about it. I'm going to explain in 3 simple steps how to become a hypnotherapist in no time at all.
Step 1: Find a hypnotherapy training course that suits you.
There are hundreds of schools online, as well as live training courses where you can enroll in-person. This all depends on how you would like to approach your studies. Maybe, you would prefer a more one-on-one tuition and would benefit from learning as a team alongside other students. In this case you want to go to find yourself an actual school. You can do this by finding places online, in a newspaper or your local job learning centre. It is recommended to find somewhere close to home, unless you have a specific place in mind. You don't want to miss any classes, so make sure the location is accessible.
Another way to learn to become a hypnotherapist, which is a fast growing method for being flexible and accessible, is learning online via an app or website. You can find more and more schools opening up online and offering people the opportunity to learn from home and do it in their own time. This means that more people have the opportunity than ever to give this a try. You might be at home looking after the kids and household. Then again, you might work long hour shifts during the day where you won't be able to make the classes if you had to go out and travel.
So, surf the internet and see what you can find. You may have even seen an ad on Facebook or Insta that drew your attention offering schooling to become a hypnotherapist. Maybe, this opportunity is reaching out for you to grasp, so I suggest you click on the ad to "Find out more." Who knows where a simple click of a button may take you.
Step 2: Gain Practical Experience
As with anything, even driving - practice makes perfect! You don't really learn until you're putting your knowledge to the test and practicing your trade properly. In other words, you can take as many courses and train in schooling as much as you like. Until you sit down with that first patient you will never adopt a true and genuine technique. This takes time and practice, as well as trial and error. Be prepared to make mistakes at the beginning, but also be a little out of your comfort zone. The important thing is to stay confident and keep your mind on the task. Follow the tools you learnt studying, but put your personal flair to it.
In order to really connect with people and make a difference, then you have to be yourself and comfortable in what you're doing. As well as, confident that you are going to do well at it. Therefore, if you slip up, keep calm and improvise. You know for next time where not to go wrong again. Then with time you will make less and less mistakes and it will fit into place. This goes the same with nearly every trade, but especially with hypnotherapy if you're going to be working at giving people reassurance, then this has to show. Everything from your mannerisms, tone of voice and the way you evoke your language has to come across as encouraging.
Step 3: Building your Image with Continual Professional Development
As you start to get professional practice, then you will start to see where your line of expertise lies. Maybe you are better at treating personal problems, maybe fears, habits or even anxiety. All import different feelings and emotions. Therefore, specializing in just one will mean that you can better yourself and also market yourself as distinguished in that area. This will give you more credibility and can charge more for your service.
Putting Training into Practice
So, apart from having the necessary people's skills you will also find it helpful that you are quick to pick up on people's issues. People might not be 100% comfortable talking about their personal issues. It's important to listen first, but also pick up on behavioral characteristics and cues that will lead you into a more specific way to deal with their problems. Do they seem anxious and stressed or do they lack confidence. Maybe, they are battling with drug addiction or is it lack of sleep that is keeping them oppressed from living a normal life. Whatever it is, you need to be able to pick up on it pretty quickly.
Many Hypnotherapists allow people the opportunity for a free consultancy, which is where you will need to analyze this person and come up with the best method to treat that person during the hypnosis. It could be that you need to work a different technique to put them to sleep. Everyone is different and adapting the right technique to fit the person will mean that you will find it easier to tackle their issues and provide them with the right treatment. It's a case of analyzing and evaluating each client in order to give them the best possible service and outcomes that will mean they leave a satisfied customer. They will rate your service and get other people interested, but in some cases might mean they keep using you in the future. Especially, if they have another matter they find difficult to cope with or they simply enjoy hypnotherapy. This is where you really gain your brownie points!
One happy customer means 10 happy customers, but also vice versa goes if you let someone leave your therapy space dissatisfied. If you're going to excel at being a hypnotherapist, then you are going to have to always be very attentive and aware of what you are saying and how you say it. Language can be misleading and people can take offense easily. When you are dealing with sensitive issues, then people will naturally get defensive and take offense to any slight mistake or remark. As soon as you have hit a nerve with someone you can lose their trust. Be careful and never let your guard down. You have to reassure them by being kind, but confident. If you can master this, then you will naturally be a good hypnotherapist.
The training and learning comes with time and practice. Then if you really want to become a hypnotherapist, now is the moment to make that dream come true. I can guarantee that you won't regret it as you will find it an ever so enlightening and gratifying job. So step on the train to make a change and find your perfect course to become a hypnotherapist.