Take Charge of Your Health, One Session at a Time - Clear Minds Hypnotherapy for Controlling Alcohol Consumption, Overeating & Weight-loss
Have you been feeling stuck in a cycle of unhealthy habits, struggling to lose weight and control your alcohol consumption?

Clear Minds Hypnotherapy is here to help. Our Control Alcohol Consumption and Weight Loss Package uses self-hypnosis techniques to empower you to make positive changes in your life.

By reducing your alcohol consumption, you'll not only see benefits in your overall health and well-being but also in achieving your weight loss goals. Let Clear Minds Hypnotherapy be your partner on the journey towards a healthier and happier you.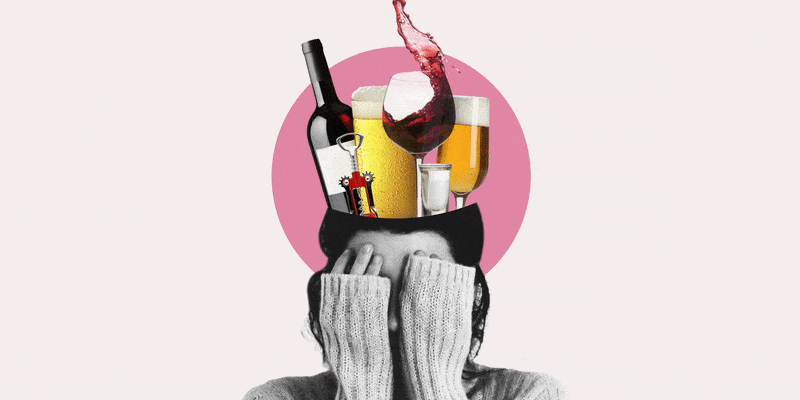 Our goal is to help you in the following:
Reach and then maintain your weightloss goals.
Change your relationship with both food and alcohol.
Feel confident and happy about your appearance.

Improve your energy levels and sleep quality.
Natrually alleviate anxiety and stress without the use of alcohol or comfort eating. 
Join hundreds of thousands of satisfied users around the world who have experienced the transformative power of Clear Minds Hypnotherapy. With thousands of 5-star reviews on Trustpilot, we are the leading provider of self-hypnosis sessions for personal growth and well-being.

Included in this package: 
Addiction Disabler - Breathwork session
Access to our private Emotional Support group with 80k daily active members


You can also add our Hypnotic Gastric Band Program to your order for people aiming to gain a more extreme weight loss.

As well as our "Quit Smoking Essentials Package" for people looking at Quitting Smoking at the same time.


Self-hypnosis is an effective tool for helping people control their alcohol consumption and achieve their weight loss goals. By targeting the subconscious mind, self-hypnosis can help individuals change their relationship with food and alcohol.

This leads to reduced cravings, increased motivation, and a greater sense of control over lifestyl choices. By tapping into the power of the subconscious, individuals can develop healthier habits and behaviors that support their goals. Whether you're looking to cut back on alcohol or shed a few pounds, self-hypnosis can be a valuable tool for achieving success.
What is the "Emotional Support Group"? 

Clear Minds Hypnotherapy's private emotional support group has 80,000+ active members. Our community provides a safe and supportive space for individuals to share experiences, advice, and encouragement. Gain the emotional support you need to achieve your goals and make positive changes in your life today.


When you purchase our audio therapy sessions, you not only gain access to powerful tools for personal transformation, but also to a supportive community of like-minded individuals. Our private community provides a space for daily motivation, where members encourage and support each other on their journeys towards growth and well-being. Additionally, our team provides full email support to ensure you have all the resources you need to make the most of your audio therapy sessions.

Weight-loss 

This Package offers three powerful self-hypnosis sessions designed to help you transform your relationship with food. These sessions are designed to help you develop healthier habits and behaviors, and focus on making positive choices to support your weight loss goals. 

Taking Control of Alcohol Consumption
Included are three powerful self-hypnosis sessions designed to help you transform your relationship with alcohol. By gaining a "stop button", you can learn to resist the urge to drink and ultimately make the choice to give up alcohol for good.(Should you choose to).
Additionally, reducing your alcohol consumption will help with weight loss by decreasing the number of calories you consume and reducing inflammation in the body. 

Look what giving up drinking for one month can do for your appearance 

How will hypnotherapy help me lose weight and gain control of my alcohol consumption? 



Getting Started
We know that achieving your weight loss goals and taking control of your relationship with alcohol can be a difficult and overwhelming journey.

But Clear Minds Hypnotherapy is here to provide you with a caring and supportive solution to help you transform your life. Our self-hypnosis sessions offer a powerful tool for creating positive change and developing healthier habits and behaviors. Start your journey today and take the first step towards becoming the best version of yourself. 
The best part? Our audio therapy sessions are a one-time purchase that provide lifetime access. You can return to the sessions whenever you need a boost, or listen to them regularly to maintain a positive mindset and achieve your goals. Join our community today and start your journey towards a healthier, happier life.
(Buy Two Get Two Free on all Audios, add the four audios you want to your cart, then only pay for Two at "Checkout")
Learn More about hypnosis by clicking here and reading what hypnosis is and how it can help you. 
Upon purchasing, you will receive an email with your hypnotherapy audio within minutes. The audio can be easily accessed and listened to on any device, including your phone, tablet, or computer. Once downloaded, the hypnotherapy audio is yours to keep for life.
Instructions of how to use your audio therapy session once you have purchased it, Click Here