Release the feeling of jealousy and become confident in your own self-worth!
"This audio really helped me give me back my confidence and improved my relationship with my husband. Since I have used the therapy we have become much closer. I would highly recommend it." Jessica Harris, UK 
Our Self Hypnosis Audio Hypnotherapy will help you come back down to earth and feel calm and eliminate jealousy from your life
Our self hypnosis audio download has been designed by our team of experienced hypnotherapists to help 'program' your subconscious mind to relax and see things more clearly.
Everyone experiences jealousy from time to time. For some people, jealous thoughts are fleeting. But for others, the emotions are much more profound and can severely affect the quality of a relationship. This is because jealousy stirs up those thoughts and feelings of inadequacy, insecurity and distrust. These are not the ingredients for a healthy relationship.


Imagine what it would be like to:
Rob the jealousy of its power!
Release yourself from unnecessary suspicion!

Allow your relationship to grow ever stronger!


Jealousy is often a symptom of low self-esteem. Our self-image suffers when we constantly compare ourselves to others and believe we do not measure up. The truth is, if we think that almost everybody else is more worthy than we are, then we will believe that the person we want will find everybody more worthy than we are.
Jealousy can also stem from past experiences. Your jealousy may have formed as a result of a loved one being dishonest or cheating on you. You thought you could trust that person, but you ended up getting hurt. Now you find yourself making unwarranted accusations in another relationship because deep down you are afraid the same thing will happen all over again.
Everyone has a right to feel good about themselves and their relationship. with others. By freeing your mind from the burden of jealousy you can begin to experience a brighter, happier, more enjoyable life. You can achieve this state of mind with the help of self hypnosis and hypnotherapy.


You will also get access to our private community group full of likeminded people that help motivate each other on a daily basis.
You do not need any special device to listen to our audio therapies, it works on any mobile phone, tablet or computer without having to download any special apps. (Works on android and Iphone /Ipad)
All you need to do for our hypnotherapy to work is give your self a quiet space where you can avoid distractions for 15 minutes. 90% of our clients have said they only needed to listen to our audio once for it to be effective.

Once you purchase our hypnotherapy audio, you will have it to listen to and share with friends as much as you like. 
(When you buy any of our hypnotherapy sessions you will receive them instantly, you will also receive them by E-Mail and be able to share them with friends and family)
"Jealousy has been a big factor in my life for many years, I have always felt insecure in relationships and felt overwhelming need to check my girlfriend's phone. Since using this audio I feel confident in myself. I have trust for my girlfriend and we have been getting on much better. " David Cooper , UK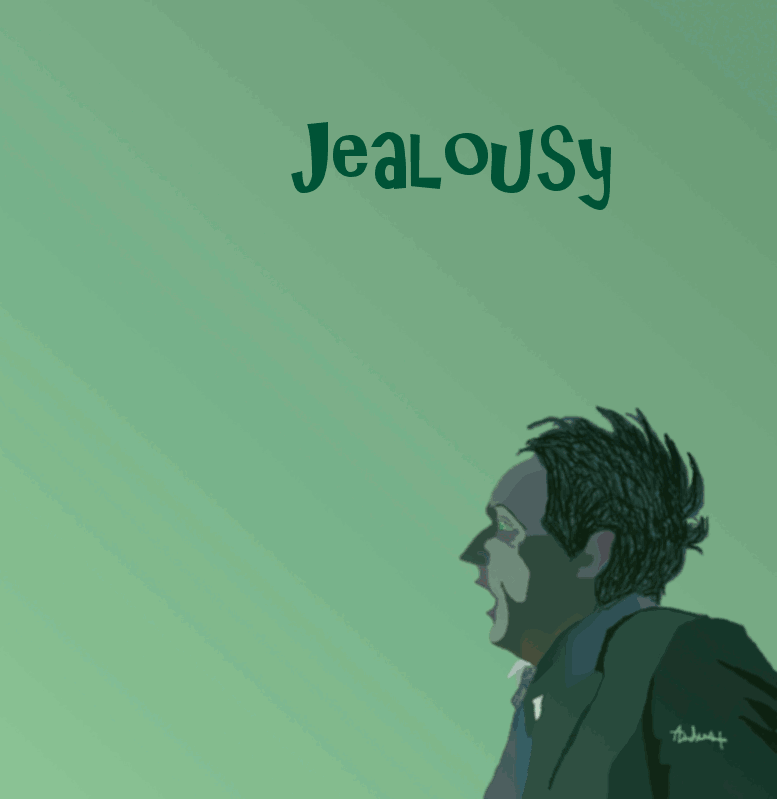 Feelings of jealousy — uneasiness, dread, distrust, or an inexplicable sense of paranoia can be deeply unpleasant. Whether jealousy presents itself as an upset stomach, heart palpitations, a nervous tension that colours everything, or even an aggressive outbreak , the discomfort and distress can be extremely challenging for yourself as well as others.
Hypnosis / hypnotherapy is an excellent relaxation and jealousy relieving tool, even when you have little time to spare.
Within just a few minutes you can melt away and start feeling better immediately. Of course hypnosis can't make all of life's issues disappear completely, but it can give you the reprieve you need to make it through the day.
Don't you deserve to breathe a little easier?
Wouldn't it be nice to release some of that tension you've been carrying around? The results are certainly worth a few minutes of your time.

Hypnosis opens the door to lasting change by going straight to the source of the problem and to reframe your entire mind on a subconscious level. Imagine what it would be like to enjoy a clear mind that doesn't let jealousy, low self esteem and worry take over.
The recording includes expertly crafted hypnotic suggestion and advanced hypnotherapy techniques to help you stop overthinking, relax and melt into a state of relaxation. 
By choosing this professionally produced hypnotherapy recording you will be giving yourself every chance of success. From the comfort of your own home, you can start to teach your subconscious exactly how you want to be – forever, finally, and completely free of letting jealousy control your life!
This hypnotherapy has been created by our team of experienced hypnotherapists and recorded by Hugh Blakemen
People that used this audio therapy also enjoyed and benefited from Sophie's Anxiety Melting Essentials Package
(Buy Two Get Two Free on all Audios, add the 4 audios you want to your cart, then only pay for Two at "Checkout")
Learn More about Hypnosis by clicking here and reading what Hypnosis is and how it can help you. 


If you are a parent/Guardian this might also interest you.
If your child is struggling with anxiety Click Here to read more about our "Anxiety Eliminating Hypnotherapy for Children"
Once you have purchased, you will receive an email within a few minutes with your hypnotherapy. You can listen to your hypnotherapy audio on your phone, tablet or computer. Once you download the hypnotherapy it's yours to keep for life. 
Instructions of how to use your audio therapy session once you have purchased it, Click Here