Learn to love your body and visual appearance with the help of hypnotherapy!
"I have bought several hypnosis recordings from Clear Minds. They are the best hypnosis recordings I've heard. I particularly like the Anxiety Eliminating Audio it has made me feel calm in such an uncertain world. Keep up the good work!" Joanna Tate, UK
Read More testimonials Click Here
Our relationship with our physical selves sometimes suffers from unrealistic expectations and poor self-image. When you view your body negatively, it's pretty hard to feel comfortable in your own skin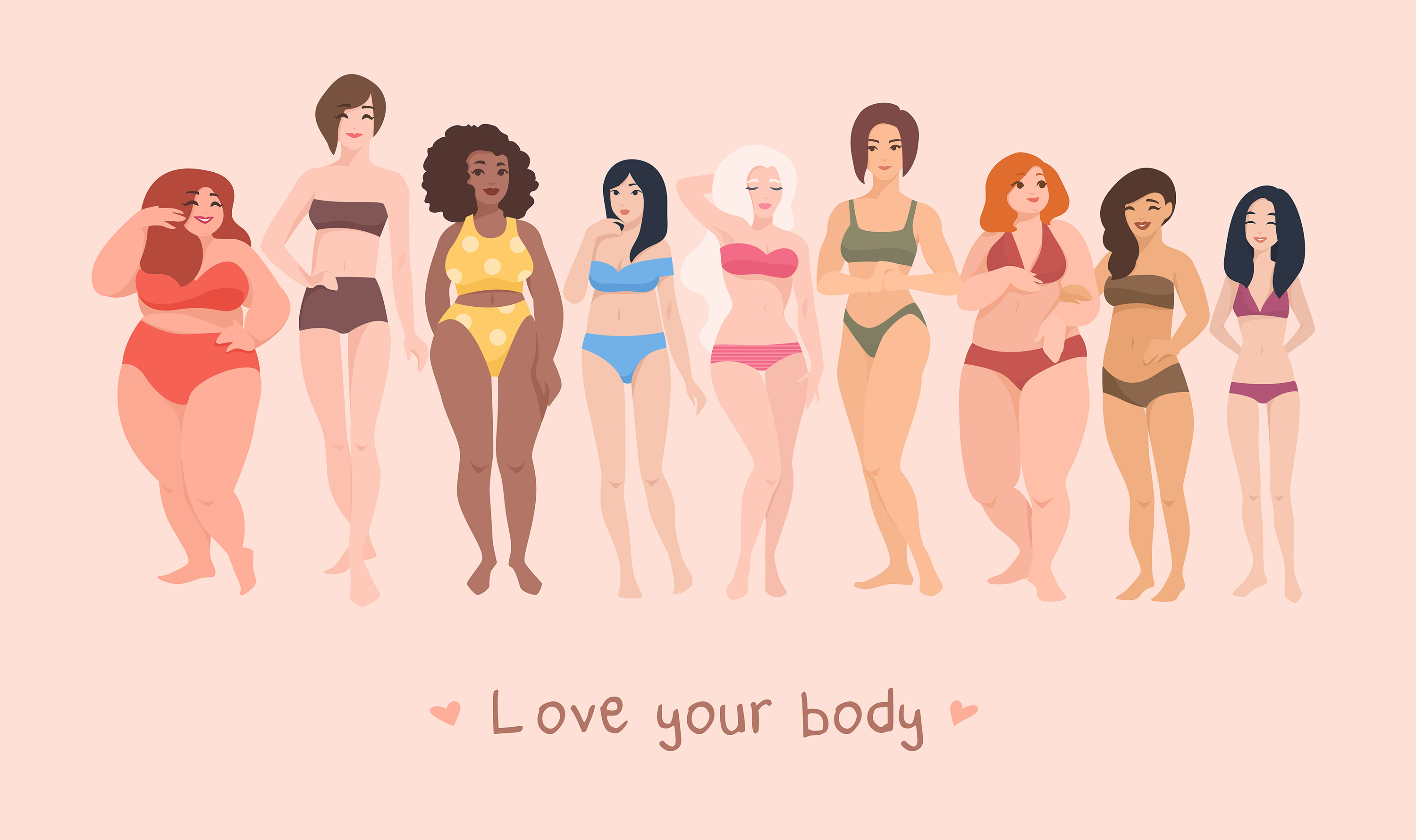 It can make life truly difficult, particularly when we think other people are as critical of our physical appearance as we are ourselves. We imagine that others are judging us harshly, measuring and weighing every inch of our body. It's a horrible feeling, but you're not alone. These terrifying thoughts haunt millions of men and women everyday.
Imagine what it would be like to:
Be proud of your body and all its beauties!




Stop worrying about what other people think!




Feel prettier inside and out!



But are slender thighs or flat abs really going to make you happy? Is a smaller nose or perfect teeth truly the answer to all of life's problems? Are your expectations even realistic?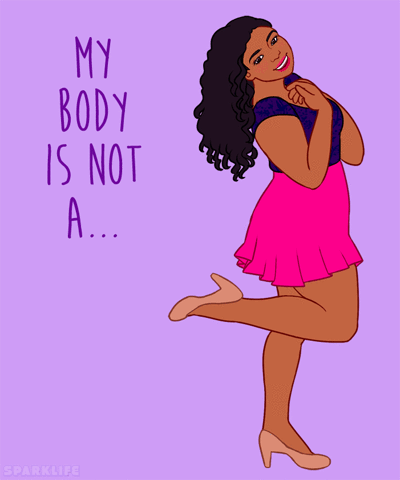 All too often we yearn for perfection only to find it isn't even really possible. There will always be some flaw to focus on, or some part of our body with which to be dissatisfied. This can be particularly hard if our self-image suffered abuse from someone we loved and trusted. They put you down enough that you now you carry on the abuse yourself.

It's time to put an end to this self-hatred. You're body is an amazing and beautiful thing! You must be accepting of your unique traits and even relish in their individual charms. I know it's easier said than done, but there is help. You can stop that constant nagging in your head with the help of hypnosis. Hypnosis allows us to tap into these unconscious ideas of perfection and replace them with appreciation and acceptance. I know it sounds like an impossible feat, but you can fall completely in love with your body just as it is now.

You do not need any special device to listen to our audio therapies, it works on any mobile phone, tablet or computer without having to download any special apps. (Works on android and Iphone /Ipad)

All you need to do for our hypnotherapy to work is give your self a quiet space where you can avoid distractions for 15 minutes. 90% of our clients have said they only needed to listen to our audio once for it to be effective.

Once you purchase our Hypnotherapy audio, you will have it to listen to and share with friends as much as you like. 
You will also get access to our private community group full of likeminded people that help motivate each other on a daily basis
(When you buy any of our hypnotherapy sessions you will receive them instantly, you will also receive them by E-Mail and be able to share them with friends and family)
"Stress has been a big factor in my life for many years, during this year it has been made worse, my wife bought me Sophies's audio and It instantly made me feel better, I feel like I can handle anything" Tom Dolby, UK 
Read More testimonials Click Here
Hypnosis / hypnotherapy is an excellent relaxation and confidence tool, even when you have little time to spare.
Within just a few minutes you can melt away and start feeling more confident  immediately. Of course hypnosis can't make all of life's issues disappear completely, but it can give you the reprieve you need to make it through the day.
Don't you deserve to feel more confident in your own skin?
Wouldn't it be nice to release some of that tension you've been carrying around? The results are certainly worth a few minutes of your time.
Hypnosis opens the door to lasting change by going straight to the source of the problem and to reframe your entire mind on a subconscious level. Imagine what it would be like to: Enjoy a clear mind that doesn't let anxiety, stress and worry take over.
The recording includes expertly crafted hypnotic suggestion and advanced hypnotherapy techniques to help you stop overthinking, relax and melt into a state of relaxation. 
By choosing this professionally produced hypnotherapy recording you will be giving yourself every chance of success. From the comfort of your own home, you can start to teach your subconscious exactly how you want to be – forever, finally, and completely free of letting body image control your life!
This hypnotherapy has been created by our team of experienced hypnotherapists and recorded by Hugh Blakemen
(Buy Two Get Two Free on all Audios, add the 4 audios you want to your cart, then only pay for Two at "Checkout")
Learn More about Hypnosis by clicking here and reading what Hypnosis is and how it can help you. 


If your child is struggling with anxiety Click Here to read more about our "Anxiety Eliminating Hypnotherapy for Children"
Once you have purchased you will receive an email within a few minutes with your hypnotherapy. You can listen to your hypnotherapy audio on your phone, tablet or computer. Once you download the hypnotherapy, it's yours to keep for life. 
Instructions of how to use your audio therapy session once you have purchased it, Click Here