Hypnobirthing Mental Wellbeing for Mum's to be before, during and post pregnancy
Below you will find information about how the 6 Therapy sessions in this therapy will help you and your baby before, during and after your pregnancy, you will also learn why Hypno-Birthing is becoming so popular with expecting mothers around the world. 
Included in this Package :
Manage Morning Sickness Hypnotherapy Session 
Mental Wellbeing During Pregnancy Hypnotherapy Session

Reduce Anxiety of Childbirth Hypnotherapy Session
Overcome Postnatal Depression Hypnotherapy Session 
Pregnancy Wellness Guided Meditation
Deep Relaxation Hypnotherapy Session (Bonus Therapy for Mother and Partner)
"With the help of the meditations and hypnotherapies used in hypnobirthing, the fear of the unknown that I had before the course started shifted into the ability to truly trust that my body and my baby were going to do exactly what they needed to do to bring my little one safely into this world," 

The former Kate Middleton says she relied on Hypnobirthing, which is routinely used at the hospital where she delivered her baby. 
You will also get access to our private community group full of likeminded people that help motivate each other on a daily basis.
Kate Middleton says Hypnobirthing didn't just get her though labor—it got her through pregnancy - Motherly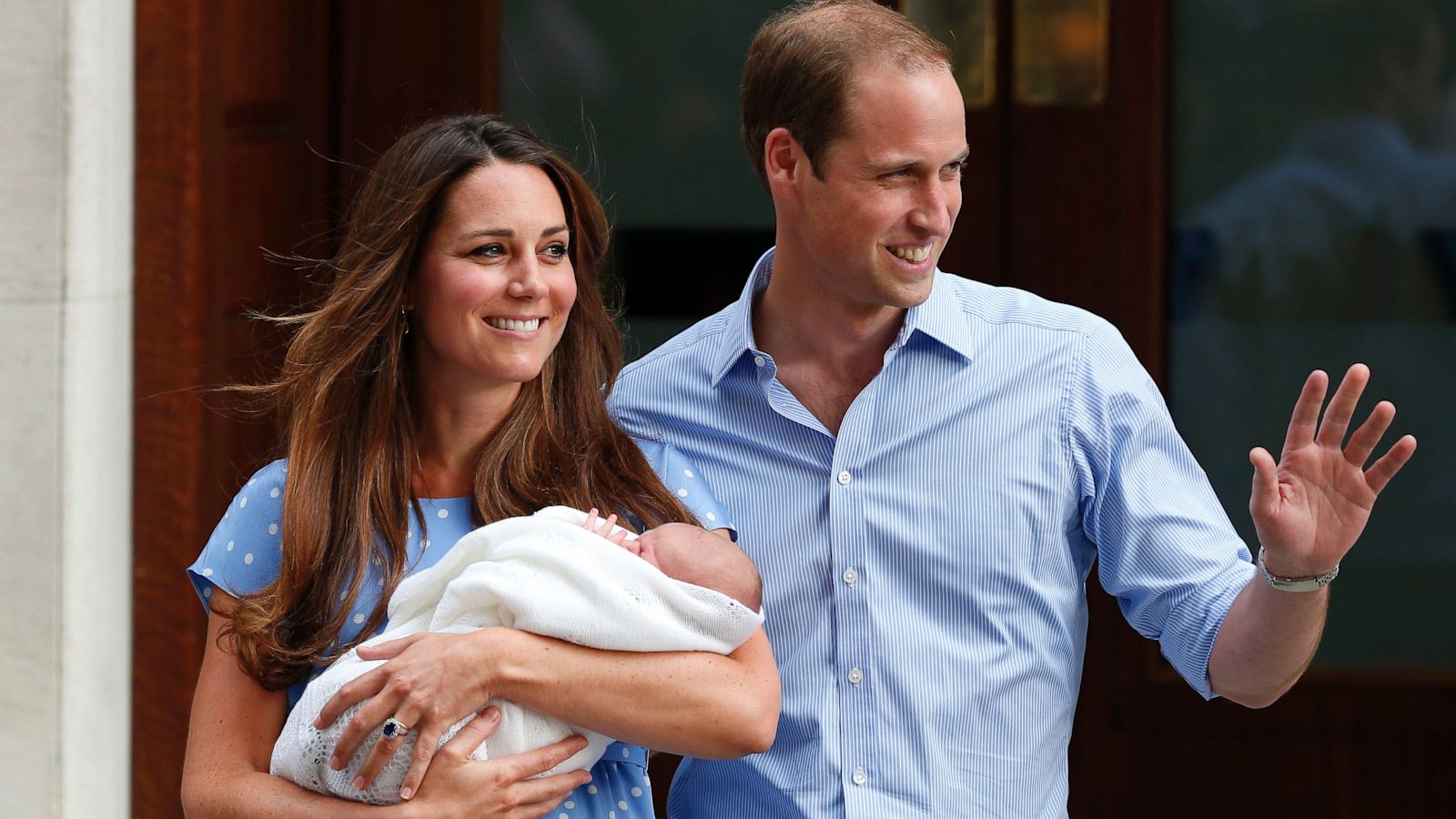 The Duchess explained: "It was through hyperemesis that I really realised the power of the mind over the body because I really had to try everything to try and help me through it."
Why is it called morning sickness anyway? It can happen any time of the day!
Women have a spectacular gift. Your body is capable of a virtual miracle, housing and nourishing a tiny person-to-be. During pregnancy each moment is spent in excited anticipation of your baby's birth. You talk to your little one and rub your tummy, and just cannot wait to see their precious face. Both mother and baby grow and change with every passing day.

The bond you build with your child during this time will last an eternity. What a truly amazing experience! But with this great journey come a few bumps in the road. Pregnancy is full of physical and emotional surprises. Just when you are basking in the glow of your conception awareness, a wave of nausea passes over you and you begin to feel a bit faint. Your energy is non-existent as you struggle minute by minute to hold down the last thing you ate. Your stomach turns and tumbles in knots.
Morning sickness is sometimes triggered by a smell and sometimes it comes on without any apparent warning. Morning sickness can last a few minutes or for what feels like days. It is believed that somewhere between 50-80% of mothers-to-be experience morning sickness during pregnancy. It may not be pleasant, but morning sickness is a perfectly natural reaction to this new state of being. In time your body will adjust to sharing with baby. Until then, consider easing your symptoms of morning sickness with self hypnosis.
Everyone knows that during pregnancy you need to be healthy as take care of your physical health, what many people do not focus on enough is the mental wellbeing of the Mum to be. 
You have no doubt been doing everything you can during your pregnancy to provide a healthy place for your baby to grow and develop. You have been eating healthy foods and have avoided anything that might jeopardise you or your baby's health. These physical preparations have been invaluable to your baby's journey thus far, and now you can continue that by readying your mind to keep yourself and your baby feeling joyful on the run up to the big day. 
This is why we have created a hypnotherapy session that is designed to help melt away any worry or anxiety that is happening and help you the mother to be to focus on being present in the moment and have a calm and relaxed pregnancy filled with positivity and happiness. 
Prepare your mind for childbirth 
Colleen Temple shares her experience. "Pre-hypnobirthing, I would literally cry on the spot when I thought about going into labor. After using Hypnobirthing I felt empowered, strong, prepared and very ready to birth my baby. It transformed my mindset completely," she previously wrote for Motherly.
You have imagined the day over and over again in your mind. Your feelings of anticipation and excitement of childbirth are paralleled only by your fear of the unknown. What will it feel like when the contractions start? How will you handle the pain of childbirth? Regardless of whether this is going to be your first child or not, you are likely to feel some anxiety about the process of childbirth.

Hypnosis is a totally natural state of mind and 'Hypno-Birthing' has become more and more popular in recent years partly because it has been shown by research to help mothers-to-be to enjoy a more pleasant birth experience. Those who use the hypnotic state during childbirth are much more likely not to need any medication, and even those who do use it tend to require less than those not using hypnosis.

Childbirth is life changing do not let the weight of the world ruin the bonding period with your baby
 You made it through all the ups and downs of pregnancy, the painful contractions and childbirth. Now you are faced with a new set of feelings. You think you should be happy, but do you feel sad instead? Are you scared or even downright terrified of what happens next? Do you find it hard to smile and revel in the joy of your little one? Are you struggling to manage your daily life, get sleep or eat properly? These experiences are more common than you think. Many women feel depressed after the birth of their baby.
Some say that it is at least one in ten, while others estimate that as many as one in five women suffer from post natal depression (PND).
People may disregard these feelings as merely an "adjustment phase", but it is in fact a serious condition. Left untreated, post natal depression won't just go away.
You may start out feeling disconnected from just your little one, but those feelings are likely to transfer into other relationships if you stay depressed. You might find that you have difficulty relating to your other children, family and friends.
Many women often tell of not wanting to leave the house or be left alone with their baby. These emotions are such a rollercoaster that many women report being so exhausted that they feel physically sick. All these things leave you feeling miserable and can make life seem like it is not worth living. But you don't have to continue suffering this way. You can start to feel better and build a better bond with your baby. We have authored a very unique hypnotherapy session to help new mothers overcome PND and continue to grow a loving bond with their baby.


(When you buy any of our hypnotherapy products you will receive them within a few minutes, you will also receive them by E-Mail and be able to share them with friends and family.)
    How does it work?
Hypnobirthing is a birthing method that uses self-hypnosis and relaxation techniques to help a woman feel physically, mentally and spiritually prepared and reduce her awareness of fear, anxiety and pain during childbirth.
Here is a link that explains how to use both our hypnotherapy sessions and our guided meditation sessions. Click Here  (You will also receive an audio recording explaining how to use the therapy sessions)
 * We have included our popular therapy session "Deep Relaxation Hypnotherapy" as a bonus that can be used by either the mother to be or her partner. It is a general therapy that will help you leave the outside world at the front door so you can be calm and relaxed around the mother to be. 
Within just a few minutes you can melt away and start feeling better immediately. 
The next step on your journey
Upon purchasing this package you will receive everything you need via email. 
If you have any difficulties with downloading the package please email us or send us a Facebook message any time and we will assist you. 
If you have any questions along the way, just send us a message and we will get back to you and help you with any of your needs. 
By choosing this professionally produced Hypnobirthing Wellness Package you will be giving yourself the best and most natural way of keeping your mental health at it's best before, during and after childbirth.

From the comfort of your own home, you can start to teach your subconscious exactly how you want your pregnancy to be and control your mindset during this period of your life.
This package has been approved by our team of experienced hypnotherapists and created by Hugh Blakemen
Learn more about hypnosis by clicking here and reading what hypnosis is and how it can help you. 
Once you have purchased you will receive an email within a few minutes with everything available to be downloaded. If you experience any difficulty in downloading your package, please reach out to us via email or Facebook and we can assist you. 
Instructions of how to use your audio therapy session once you have purchased it, Click Here