The You Project™ is designed to help you reset your mind and body to unlock the best version of yourself both physically and mentally. 
"I am loving using the sessions. I bought the first few about 6 weeks ago and just keep adding to my library ever since. I cannot explain how they work but they are so effective and have helped so much " Hannah Louise - Eastbourne, UK 
Our self hypnosis audio project will help you take back control of every aspect of your life. Over the space of 6 weeks you can reset your mind and body to transform yourself into the person you strive to be. We will be with you every step of the way. 

Not only will "The You Project™" help you over the next 6 weeks, it will also be a tool you can turn to throughout the year to keep your mind aligned with your goals.
The You Project™ has been created based on the feedback of over 1,000,000 people that purchased our award winning hypnotherapy sessions. It is an in depth way of improving your physical and mental wellbeing through the power of hypnosis. 
Our goal is to help you to:
Feel amazing and full of energy 
Be in the best physical condition of your life
Be disciplined and give up any unwanted bad habits. 

Be focused on achieving your goals

Improve your overall mental health and self esteem 
With this package you will improve both your physical and mental wellbeing. Over 6 weeks you will use "The You Project™" to achieve more discipline in overcoming bad habits, lose weight and improve your physical condition, improve the quality of your sleep. The Project will reset your mind to be focused, sharp and ready to take on anything. 
16 Hypnotherapy Sessions + 2 Bonus Meditations are included in this package. Includes 2 single therapy sessions of your choice (By E-Mail)
Winner Mentality Hypnotherapy (Exclusive to this package)
Confidence in the gym Hypnotherapy (Exclusive to this package)
Quit Smoking Hypnotherapy (Optional use)
Quit Vape Hypnotherapy (Optional use)
Break Free From Drug Addiction (Optional use)
Morning Meditation Guided Meditation (Exclusive to this package)
You will also get access to our Private community group full of likeminded people that help motivate each other on a daily basis.
This project also comes with instructions that explain how to use our hypnotherapy sessions in conjunction with each other to achieve the best possible results.
All you need to do for our hypnotherapy to work is give yourself a quiet space where you can avoid distractions for 20/30 minutes each day. 90% of our clients have said they only needed to listen to our audio once for it to be effective.
You do not need any special device to listen to our audio therapies, it works on any mobile phone, tablet or computer without having to download any special apps. (Works on android and Iphone /Ipad)
Once you purchase our hypnotherapy audio, you will have it to listen to and share with friends as much as you like. 
(When you purchase The You Project you will receive it instantly, you will also receive it by E-Mail and be able to share it with friends and family)
Drinking is one aspect of "The You Project

™

" Look what giving up drinking for just one month can do for your appearance. Now imagine improving every aspect of your mental and physical wellbeing.
(Check out our blog about the physical and mental benefits of reducing your alcohol consumption, Click Here.)
Do not worry, this package is not just about alcohol, it is about every aspect of your physical and mental health. 
Reducing your alcohol intake helps with a key factor of your wellness -  your sleep! Many people believe having  a drink helps them sleep. That is completely wrong! Alcohol stops you entering the most valuable rejuvenating part of your sleep cycle, REM. So, you will wake up feeling more tired than if you had not drunk alcohol and that is why during "The You Project™" you will reduce your alcohol consumption to help the effectiveness of your wellness reset.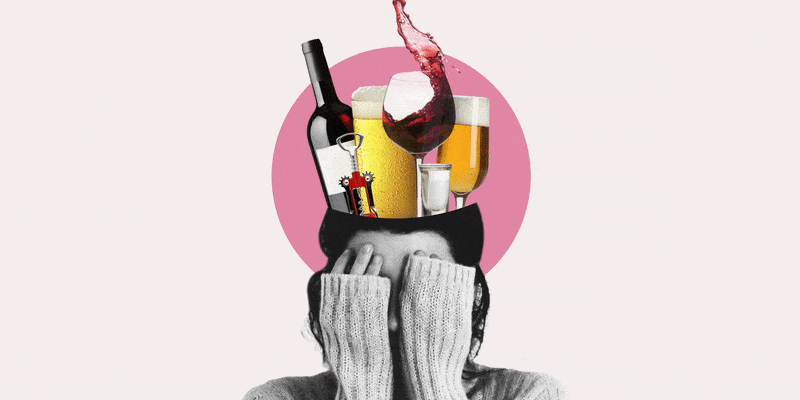 Firstly let's explain how "The You Project™" will help reset and purify the mind to improve your mental health and prepare to work on your physical condition. 

Anxiety, depression and stress play a part in everyone's day to day life to some extent. What might appear stressful to you might not affect somebody else. However stress is relative to all people, and the feeling of stress affects a person in the same way. 

Letting your anxious thoughts melt away, releasing stress and standing up and making a stand against depression is the first step in which "The You Project™" will help your mind to be in line with your goals.
The You Project does not stop at overcoming mental health issues. The next step, after eliminating anxiety and stress from your life, is to work on improving your mindset from a position of neutral to optimal. 
This is where some of our therapy sessions that are exclusive to this package come in, they will help centre your thoughts, boost your self esteem and give you a "winning mindset" which will give you the self belief you need to achieve your goals. 

"The most attractive thing you can wear is confidence"
Hypnosis opens the door to lasting change by going straight to the source of the problem and to reframe your entire perception at a subconscious level. Imagine what it would be like to enjoy a happier, healthier and much longer life that is free of bad habits and full of positive energy!
Weight loss does not have to be drastic, but achieving the ideal weight in a healthy, progressive and balanced way will make you feel confident and also improve your physical wellbeing. Be a proud, healthy person and an inspiration to others!
The You Project™ will change your perception of what you use to fuel your body, by resetting your cravings you will be able to focus on eating and drinking healthier choices.
This will naturally help reduce your calorie intake and improve your figure. Consciously choosing healthier options and fuelling your body with goodness is something commonly done by some of the leading business owners around the world. By fuelling your body with goodness you are also fuelling your mind with what it needs to operate at an optimal performance.  

The You Project™ recordings include expertly crafted hypnotic suggestions and advanced hypnotherapy techniques to help you break free from your unhealthy habits and cope with the stresses of life in a calm, relaxed and confident way. These hypnotherapy sessions will become an enjoyable part of your day that you allocate to self-growth and your own mental wellbeing. It does not matter what situation is happening around you, keeping calm and keeping a good self-care routine will help you deal with any situation in the best possible way.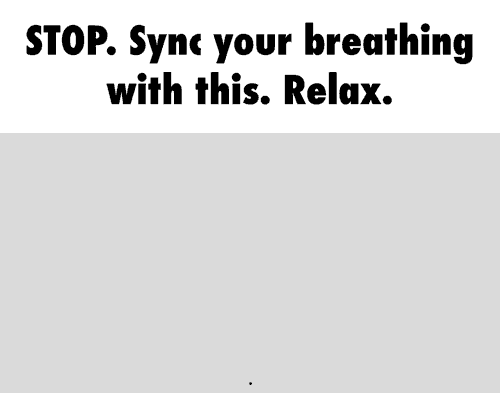 Upon completing "The You Project™" you will:
Have greatly improved your mental health

Have eliminated bad habits from your life 

Be sleeping better than you ever have

Physically be in the best condition, visually and internally

Be confident with high self esteem and not be nervous in social situations

Be focused on reaching your goals and overcome obstacles
Included within this package are some therapy sessions that are optional for use and will be highly effective if they apply to you.
These therapy Sessions are as follows. Our award winning "Quit Smoking Hypnotherapy", "Quit Vaping Hypnotherapy and "Break Free from Drug addiction Hypnotherapy". If you do not struggle with any of these habits then these therapy sessions can be missed out of the project. 

So by choosing to join "The You Project™" you will be giving yourself every chance of success. From the comfort of your own home, you can start to teach your subconscious exactly how you want to be – forever, finally, in complete control and being the very best version of yourself!
This hypnotherapy package has been created by our team of experienced hypnotherapists and recorded by Hugh Blakemen 
Learn more about hypnosis by clicking here and reading what hypnosis is and how it can help you. 
Once you have purchased you will receive an email within a few minutes with "The You Project™" attached. You can listen to your hypnotherapy audio on your phone, tablet or computer. Once you download the hypnotherapy, it's yours to keep for life. 
Instructions of how to use your audio therapy session once you have purchased it, Click Here