Turn down Tinnitus today!
"I was skeptical at first but decided to give Hugh's therapy a try because it seems that I tried so many other options, I must say it made a big difference for me. Most of my symptoms have disappeared or are down to a level that is totally manageable." Lidia Steele - Basingstoke, UK  
Our self hypnosis audio hypnotherapy will help you take back control, 
help you eliminate your tinnitus at home using directed hypnotherapy,

 from the very first time you listen to it.

Many people suffer from some form of tinnitus – which is hearing sounds in one or both ears that are not related to any external factors. Tinnitus is slightly different for everyone but what is the same is the negative impact it can have on your quality of life. The constant noise is not only distracting and annoying – it can be exhausting, especially if you can't sleep because of the tinnitus.


These suggestions can improve brain communication, reduce the sensitivity and aid in eliminating tinnitus from your life.
Our self hypnosis audio therapy download has been designed by our team of  experienced hypnotherapists to help 'program' your subconscious mind so that you can begin to think, feel and act like a person fully in control. 
Imagine what it would be like to:
waking in the morning and going to bed at night undisturbed by tinnitus sound

Be free of the tension and stress tinnitus has caused

Enjoy a feeling of comfort and peace
All you need to do for our hypnotherapy to work is give your self a quiet space where you can avoid distractions for 25 minutes. 90% of our clients have said they only needed to listen to our audio once for it to be effective.
You will also get access to our private community group full of likeminded people that help motivate each other on a daily basis.
You do not need any special device to listen to our audio therapies, it works on any mobile phone, tablet or computer without having to download any special apps. (Works on android and Iphone /Ipad)
Once you purchase our hypnotherapy audio, you will have it to listen to and share with friends as much as you like. 
(When you buy any of our hypnotherapy sessions you will receive them instantly, you will also receive them by E-Mail and be able to share them with friends and family)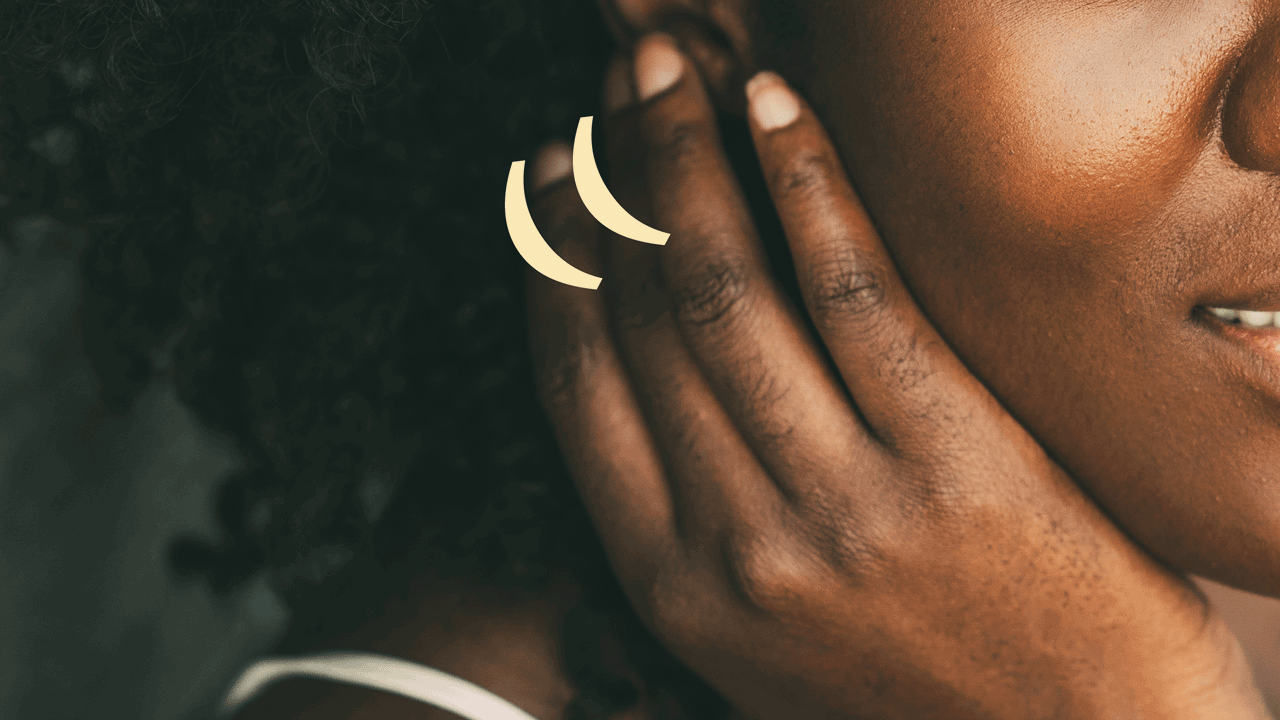 "I thought I would try this as I want to stop craving foods that I know are bad, Since listening to this, I want goodness, not just for my health but for my own self worth" Jodie Hall, UK  Read More testimonials Click Here
Self hypnosis is the ideal tool to help you turn down tinnitus sounds and relax your mind in quiet spaces.
So by choosing this professionally produced hypnotherapy recording you will be giving yourself every chance of success. From the comfort of your own home, you can start to teach your subconscious exactly how you want to be – forever, finally, and completely free of tinnitus sound!
This hypnotherapy has been created by our team of experienced hypnotherapists and recorded by Hugh Blakemen 
People that used this audio therapy also enjoyed and benefited from our Anxiety Melting Essentials Package
(Buy Two Get Two Free on all audios, add the 4 audios you want to your cart, then only pay for Two at "Checkout")
Learn more about hypnosis by clicking here and reading what hypnosis is and how it can help you. 
Once you have purchased you will receive  an email within a few minutes with your hypnotherapy. You can listen to your hypnotherapy audio on your phone, tablet or computer. Once you download the hypnotherapy, it's yours to keep for life. 
Instructions of how to use your audio therapy session once you have purchased it, Click Here