Achieve and maintain your weight loss goals with self hypnosis!
When buying this package, choose if you would like it to include our "Hypnotic Gastric Band Hypnotherapy Program" that is available for people looking for a more extreme kickstart on their weight loss journey. CLICK HERE TO LEARN MORE  (Choose by clicking the drop down menu)
"I have always struggled with my weight and being stuck in the house made me gain more than I was comfortable with. I tried this therapy and it was like a switch was changed in my head, I wanted to eat healthier and my goal of weight loss became more important than my need to binge eat "Gemma Dahlgren - Wirral UK 

Our Self Hypnosis Essentials pack will help you in every aspect of weight loss and become a healthier you. 
What is included within this package:
Healthy Weight Loss Hypnotherapy 
Mission Statement Weight Loss Part 2 Hypnotherapy (Exclusive)
Hypnotic Gastric Band 3 Week Hypnotherapy Package (Select to include)
Make Healthier Life Choices Hypnotherapy 
Control Sugar Consumption Hypnotherapy 
Overcome Fussy Eating Hypnotherapy 
Motivation to Exercise Hypnotherapy 
Stop Binge Eating Hypnotherapy
Control Calorie Consumption(Exclusive)
Keep up a Healthy Diet Hypnotherapy
Ongoing E-Mail support
You will also get access to our private community group full of likeminded people that help motivate each other on a daily basis.

(Some of the above packages are exclusive to this package and others can be viewed in more detail on our website.)
Our weight loss audio hypnosis sessions have been constructed to help people make healthier diet choices, motivate themselves to be more active and reduce their calorie intake. 
Our self hypnosis audio therapy download has been designed by our team of experienced hypnotherapists to help 'program' your subconscious mind so that you can begin to think, feel and act like a healthier person and focus on losing weight. 


Our goal is to help you with the following:
Change your unhealthy relationship towards food

Crave foods that are healthier and more nutritious 

Become the person you can be proud of

Finally, stick to a health regime and meet your weight loss goal
Picture your goal, and let us help you achieve it. 


All of the hypnotherapy sessions within this package work in unison in order to help change your relationship towards food and drink and focus your mind on reaching your goal. This package has been designed to be used for the first month of your transformation and will help you finally reach your desired goal.
All you need to do for our hypnotherapy to work is give your self a quiet space where you can avoid distractions for 25 minutes once a day for the next 3 weeks. 90% of our clients have said they only needed to listen to our audio once in order to notice a difference. 
You do not need any special device to listen to our audio therapies, it works on any mobile phone, tablet or computer without having to download any special apps. (Works on android and Iphone /Ipad)
Once you purchase our hypnotherapy audio package, you will have it to listen to and share with friends as much as you like. 
(When you buy any of our hypnotherapy sessions, you will receive them instantly, you will also receive them by E-Mail and be able to share them with friends and family)

When you start your journey with us, you will also get access to our Emotional Support Group, which has over 80,000 Daily active members. You will be invited to this private group when you become a Clear Minds customer. 

Our support group is full of like-minded people who will help motivate and inspire you throughout your journey. 


It often helps to reduce your alcohol intake because it's a very unhealthy and sometimes even an expensive habit. Most people do not realise how dependant they are on alcohol and how many calories are in their drinks.
Look what giving up drinking for one month can do for your appearance 


(Check out our blog about the physical and mental benefits of reducing your alcohol consumption, Click Here.)
The next step is to meet your weight loss goals is to deal with the root of the problem – in your mind.  
You want to stop eating junk food / take aways because it is unhealthy and sometimes even an expensive habit. Chances are you've already tried a variety of ways to change your diet, but you're still struggling, this is normal and we can help you with that today!
"I thought I would try this as I want to stop craving foods that I know are bad, Since listening to this, I want goodness, not just for my health but for my own self worth" Jodie Hall, UK 
Click here to read more Testimonials
Hypnosis opens the door to lasting change by going straight to the source of the problem and to reframe your entire perception of bad foods at a subconscious level. Imagine what it would be like to enjoy a happier, healthier and much longer life!
Motivation to Exercise and Keep up a Healthy Diet
As it sounds, these two therapies are designed in order to help you focus on reaching your goals. They are specifically designed in order to help you find the motivation to start exercising, even if that is simply going for a walk.
As well as exercise, most people know the importance of diet. This hypnotherapy audio session will help you focus on sticking to a diet not by willpower but by the desire and need to succeed and become a better you.  
Our goal is to help you with the following:
Feel good about your body

Have a newfound enthusiasm towards yourself

Do not give in on a weight loss goal until you hit and maintain it.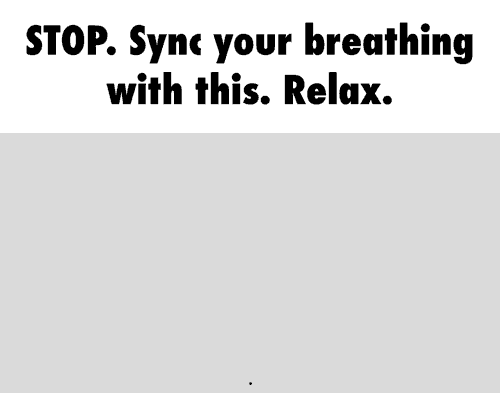 Break free from bad diet choices and meet your weight loss goals using the power of self-hypnosis. 
This hypnotherapy has been created by our team of experienced hypnotherapists and recorded by Hugh Blakemen 
(Buy Two Get Two Free on all audios, add the 4 audios you want to your cart, then only pay for two at "Checkout")
Learn more about hypnosis by clicking here and reading what hypnosis is and how it can help you.