Hypnobirthing Mental Wellbeing for Mum's to be before, during and post pregnancy
Below you will find information about how the 6 Therapy sessions in this therapy will help you and your baby before, during and after your pregnancy, you will also learn why Hypno-Birthing is becoming so popular with expecting mothers around the world. 
Included in this Package :
Manage Morning Sickness Hypnotherapy Session 
Mental Wellbeing During Pregnancy Hypnotherapy Session

Reduce Anxiety of Childbirth Hypnotherapy Session
Overcome Post-natal Depression Hypnotherapy Session 
Pregnancy Wellness Guided Meditation
Deep Relaxation Hypnotherapy Session (Bonus Therapy for Mother and Partner)
"With the help of the meditations and hypnotherapies used in hypnobirthing, the fear of the unknown that I had before the course started shifted into the ability to truly trust that my body and my baby were going to do exactly what they needed to do to bring my little one safely into this world," 

The former Kate Middleton says she relied on Hypnobirthing, which is routinely used at the hospital where she delivered her baby. 
You will also get access to our private community group full of likeminded people that help motivate each other on a daily basis.
Kate Middleton says Hypnobirthing didn't just get her though labor—it got her through pregnancy - Motherly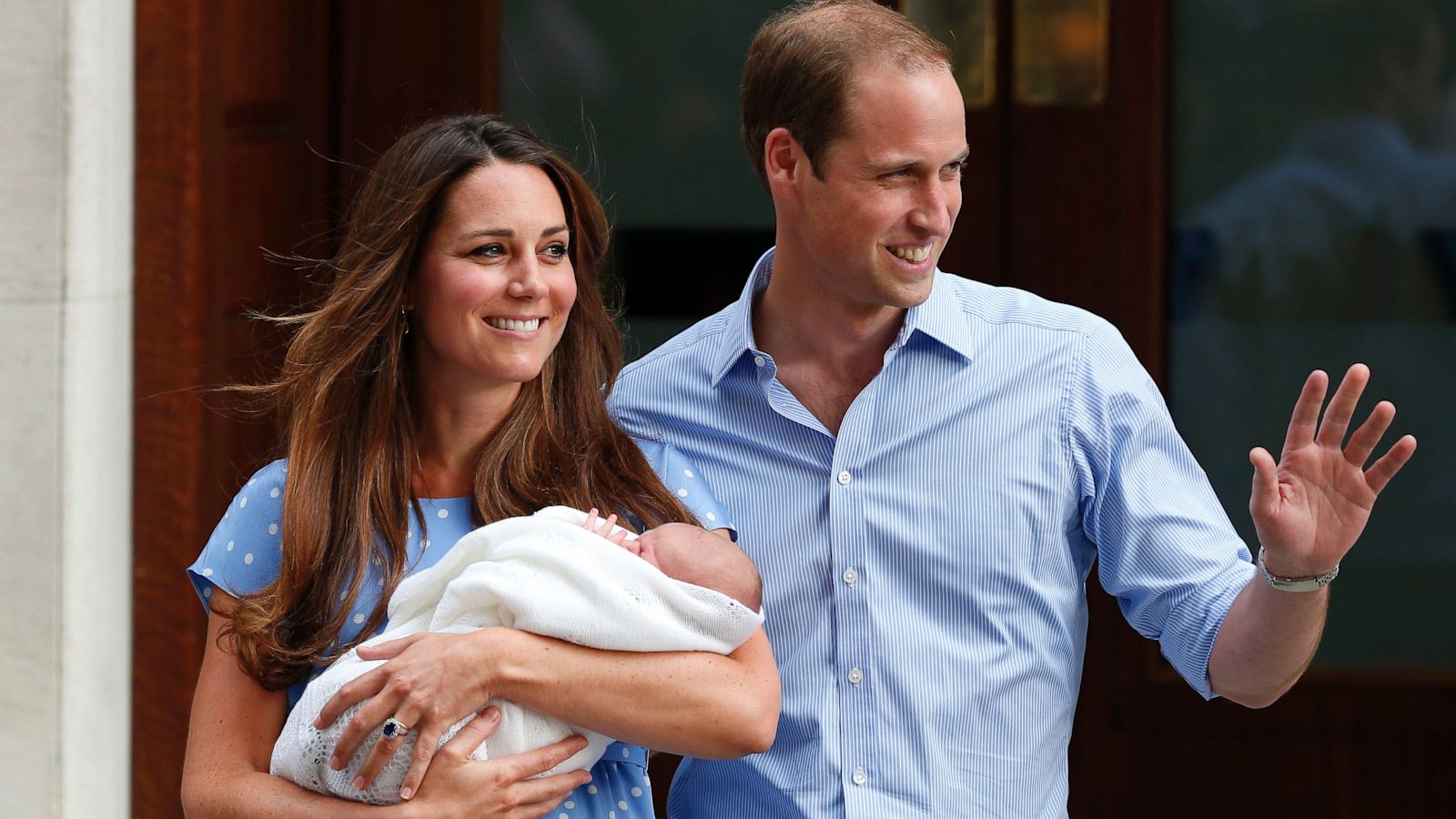 The Duchess explained: "It was through hyperemesis that I really realised the power of the mind over the body because I really had to try everything to try and help me through it."
Why is it called morning sickness anyway? It can happen any time of the day!
Celebrate the wonders of pregnancy, where your body becomes a vessel of miracles, nurturing and preparing a precious life. Every day is a captivating journey, filled with excitement and anticipation as you eagerly anticipate the arrival of your little one.

Your bond grows stronger with each passing moment, creating an unbreakable connection that will last a lifetime. However, along this extraordinary path, there may be hurdles to overcome. Pregnancy brings forth physical and emotional surprises, including the discomfort of morning sickness.

As your body adjusts to the new state of being, self-hypnosis can offer a soothing solution. By embracing the power of self-hypnosis, you can find relief from morning sickness and restore a sense of peace and well-being.

Allow yourself to experience the remarkable benefits of this gentle practice and embrace the joys of pregnancy with renewed vitality and serenity.

Everyone knows that during pregnancy you need to be healthy as take care of your physical health, what many people do not focus on enough is the mental wellbeing of the Mum to be. 
Undoubtedly, you've taken every precaution during your pregnancy to ensure the health and well-being of your precious baby. From nourishing your body with wholesome foods to steering clear of anything that may pose a risk, your physical preparations have been vital for your baby's journey thus far. Now, it's time to nurture your mind and cultivate a sense of joy as the big day approaches.
That's why we've developed a specially crafted hypnotherapy session to dissolve any worries or anxieties you may be experiencing. Our goal is to empower you, the expectant mother, to embrace the present moment and foster a calm and tranquil pregnancy filled with positivity and happiness. Through this session, we aim to support you in creating a serene and relaxed environment for both you and your baby.
Prepare your mind for childbirth 
In the words of Colleen Temple, she candidly shared her transformative experience: "Before discovering Hypnobirthing, the mere thought of going into labor would bring me to tears. However, after incorporating Hypnobirthing into my preparation, I felt an overwhelming sense of empowerment, strength, and readiness to welcome my baby into the world. It completely transformed my mindset."
As you eagerly envision the day of childbirth, a mixture of anticipation, excitement, and fear of the unknown fills your thoughts. Questions arise: How will the contractions feel? Can I handle the pain? Whether this is your first child or not, it's common to experience some anxiety about the birthing process.
Hypnosis, a natural state of mind, has gained popularity in recent years, especially in the realm of childbirth. Research indicates that Hypno-Birthing can contribute to a more positive birthing experience. Mothers-to-be who incorporate hypnosis techniques are often less likely to require medication, and even those who do opt for it generally require smaller doses than those who don't utilize hypnosis.
Childbirth is life changing do not let the weight of the world ruin the bonding period with your baby
As many as one in five women suffer from post-natal depression (PND).
The emotions you're experiencing after giving birth are often dismissed as a mere "adjustment phase," but it's important to recognize that postnatal depression is a serious condition. Ignoring it won't make it disappear.
Initially, you may feel detached not only from your little one but also from other relationships. If left untreated, these feelings of depression can impact your ability to connect with your other children, family, and friends.
Many women share their struggle with an overwhelming reluctance to leave the house or be alone with their baby. The emotional rollercoaster becomes so draining that physical exhaustion and feelings of sickness can follow. It's a challenging situation that leaves you feeling miserable, questioning the value of life itself. However, there is hope, and you don't have to continue suffering.
You have the power to overcome this and cultivate a stronger bond with your baby. That's why we've created a unique hypnotherapy session specifically designed to support new mothers in overcoming postnatal depression and nurturing a loving connection with their baby. With our guidance, you can embark on a path towards healing and rediscover the joy and fulfillment of motherhood.
(When you buy any of our hypnotherapy products you will receive them within a few minutes, you will also receive them by E-Mail and be able to share them with friends and family.)
    How does it work?
Hypnobirthing is a birthing method that uses self-hypnosis and relaxation techniques to help a woman feel physically, mentally and spiritually prepared and reduce her awareness of fear, anxiety and pain during childbirth.
Here is a link that explains how to use both our hypnotherapy sessions and our guided meditation sessions. Click Here  (You will also receive an audio recording explaining how to use the therapy sessions)
 * We have included our popular therapy session "Deep Relaxation Hypnotherapy" as a bonus that can be used by either the mother to be or her partner. It is a general therapy that will help you leave the outside world at the front door so you can be calm and relaxed around the mother to be. 
Within just a few minutes you can melt away and start feeling better immediately. 
The next step on your journey
Upon purchasing this package you will receive everything you need via email. 
If you have any difficulties with downloading the package please email us or send us a Facebook message any time and we will assist you. 
If you have any questions along the way, just send us a message and we will get back to you and help you with any of your needs. 
Discover the incredible benefits of our professionally produced Hypnobirthing Wellness Package, providing you with the best and most natural approach to prioritize and maintain optimal mental health throughout your entire pregnancy journey.

From the comfort of your own home, empower yourself by teaching your subconscious mind to align with your desired pregnancy experience and gain control over your mindset during this transformative period of your life. Embrace a positive, serene, and empowered pregnancy with our comprehensive Hypnobirthing Wellness Package.
Learn more about hypnosis by clicking here and reading what hypnosis is and how it can help you. 
Once you have purchased you will receive an email within a few minutes with everything available to be downloaded. If you experience any difficulty in downloading your package, please reach out to us via email or Facebook and we can assist you. 
Instructions of how to use your audio therapy session once you have purchased it, Click Here